The SEO Agency London was waiting for. Our SEO agency services are based at our London, Surrey and Oxford offices. There are many agencies out there who claim to offer expert Search Engine Optimisation but few if any can deliver the results that we can. This is because we know that SEO is more than just copywriting. It is more than just writing code, and researching keywords. It is also more than creating backlinks. Some agencies do one or two of these very well. Most do at least one of them really badly. We do all of them to an incredibly high standard and can make your website stand out in amongst the competition.
If you can get SEO right then it produces incredible traffic figures. Our best was 1,320% increase in traffic for one client.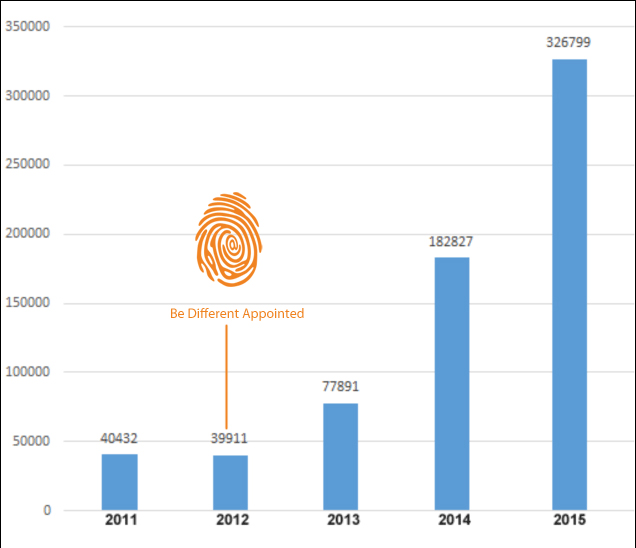 Expert Search Engine Optimisation
Expert search engine optimisation is a combination of 4 things
Keyword research identifies what terms and phrases your customers are searching for.
Code writers assess the HTMl code in your site. A well coded website makes it easier for Google to index and so we aim to have all code matching industry best practice for desktop, tablet and mobile devices.
Copywriters ensure that your keywords appear throughout your website in an optimised format that google will quickly index, understand and reward you with higher rankings.
Backlinks help to increase the reputation of your site but not all backlinks were created equal and it is very easy to get this wrong. We understand all the latest techniques for this and build your online reputation so that Google rewards you.
This is why we are the SEO Agency London has been waiting for. We are one of the few agencies that can offer an expert service across all four of these disciplines and it is why our SEO results are so good. We have helped many of our clients with SEO including AHDB Beef and Lamb, Polar Electro UK and Into The Blue.
Increasingly we are asked to provide specific services in SEO for WordPress sites.
Request a free SEO Analysis for your site
We can also provide you with a full free SEO analysis of your website. Enter your details into the form below and find out where you can make improvements to your visibility online.

SEO Agency London Rates
With this much talent and with such a comprehensive service many people mistakenly believe that our services are expensive. We regularly price check our rates against industry averages and we are proud to say that we deliver our amazing SEO service at a price that delivers more bang for buck than anyone else in town. That means more visits to your website, more leads to convert, higher brand positioning in search engines and higher return on your investment. This premium service delivers more for less and our clients enjoy that benefit.
What about outside London?
We are proud to have central offices in the capital but we work with clients all over the country. We have a second office in Surrey a third in Oxford. Therefore we are definitely a national operation and not just focused on London. Consequently we can offer you the same great service wherever you are. Accessibility & usability for web design Email marketing eCRM & Direct response marketing PPC Adwords SEM Search agency - Pay Per Click SEO agency London. Expert Search Engine Optimisation Social media marketing & data targeting Web design & website development. Responsive websites