PPC Agency Surrey – When we talk about Pay Per Click we mean the Online Search Engine Marketing techniques. We offer these from our Surrey office in Purley as well as London and Oxford. This is paid advertising to build traffic on client websites.
We do also offer Social Media Marketing Services but we see those as distinct from PPC even though they do share a similar way of building traffic.
We are different, and we add value to our clients. Using our PPC techniques we added nearly £1Million to one client's bottom line profits. All of it was directly traceable to the work that we did.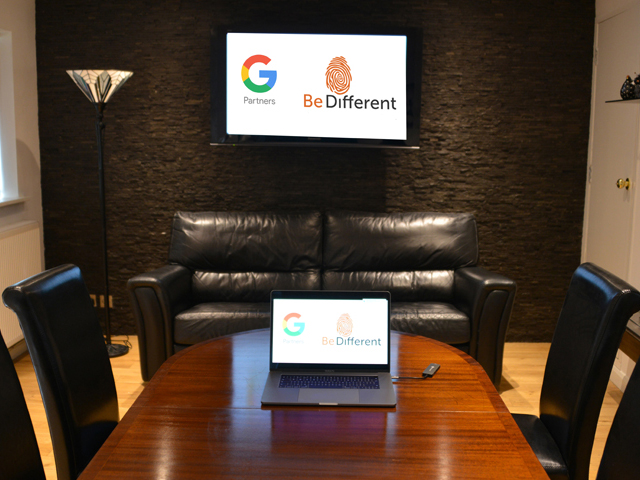 Pay Per Click is a big part of our business and an area where we excel.  We have gone in head to head comparison trials and out performed Global Network agencies by a factor of 300% across all metrics. 
Another campaign we ran for a multi-national company was their best performing campaign against all other agencies across Europe.
We also serve clients in highly competitive market sectors who have to perform against much larger competitors.  Our work helps them achieve winning campaigns with significantly smaller budgets.  All this creates a track record that is very tough to beat.
Search marketing planning form – PPC agency Surrey
If Pay Per Click interests you and you would like to find out how we can help, get in touch by filling in the form below. We can supply you with a plan for your advertising.
How Pay Per Click advertising Works – PPC Agency Surrey
The advantage of PPC is that you only pay when someone clicks on your advertising to visit your site. That makes it very efficient. The real benefit is that you can track absolutely every part of the user journey to create precise Return on Investment. Having said that very few agencies make the best use of PPC, because they don't capture the user journey and measure its overall value. We do that with every client we work with and it is the main reason we perform better and produce much better results.
We developed our own technology to help us make the best use of the advertising platform.  Typically this means using Google Ads, but we do the same with other search engines as well.
The Google Ads bidding auction engine – PPC Agency Surrey
At the heart of Google Ads platform is the bidding engine. Each agency bids on the keywords they want to advertise against. At its simplest this decides which ads appear in which positions with the highest bidder achieving the top position. There are however other factors which affect this and make up the concept of 'Quality'. The quality score is made of several factors. These include Ad copy, Expected Click Through and the landing page experience of the ad.
Most companies achieve average Quality Scores for their ads, however if you can achieve higher quality scores than your competitors the Google Ads bidding engine rewards you by giving you higher ad positions for a lower price bid. Therefore you can actually bid a lower cost than your competitors and still achieve the top ad position.
We developed our own techniques designed to achieve the top Quality Scores for each keyword. This is a key differentiator between us and other agencies. It means that our advertising campaigns always perform better than our competitors.
The privilege of being a Google Partner – PPC Agency Surrey
When we first got the call from the Google Partners team we felt quite special that we had been noticed. After all, Google is the biggest name in the Internet. Over the years we have enjoyed a wonderful relationship with our account handlers and regularly discuss the campaigns and clients that we work on. This access is another key differentiator between us and other agencies. On occasions it has meant we are able to achieve things for our clients that they simply would not have been able to on their own.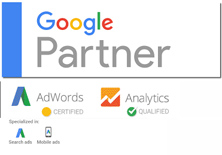 We therefore value our Google Partners badge greatly and display it with pride.
Working with clients on PPC campaigns – PPC agency Surrey
We find that our skills transfer across all campaigns, but the difference we make is exponential. Therefore the bigger the campaign the greater our impact will be. Having said that we work with both small and large companies. One local Surrey client is Hire Your Transport, who we have worked with for over a year.
The relationship we have with our clients does tend to be longer than average for the industry. Some have been with us for nearly 10 years. This is especially surprising because we do not provide any lock-in service. Obviously we want clients to stay with us, but only because they want to. Therefore we make sure that everyone receives the highest level of service possible for every PPC campaign.
Hopefully you can see how we are different, and how we add value to our clients. This is why we believe we are the top PPC agency in Surrey and a perfect choice for new campaigns.