Be Different is a Web Design Agency in Oxford that can offer more than most others. With some of the first web professionals in the UK amongst our team, we have seen the web evolve for over twenty years, and been at the heart of it. This means that we can provide you with an online web design strategy that is robust and battle tested. Oxford is the city of knowledge and we've been doing it longer than anyone else.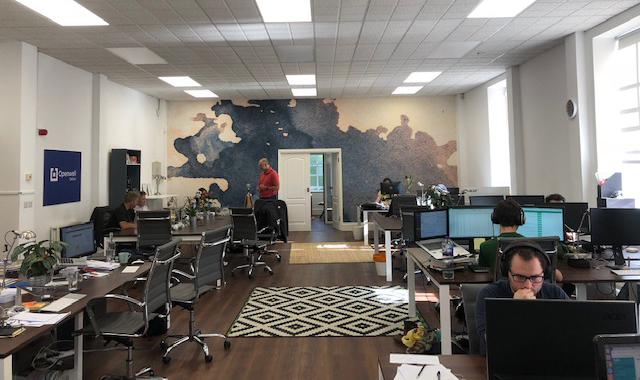 Our central Oxford location makes us highly accessible to local companies, and also means that our team can easily enjoy the culture of the city around them. We are a few minutes' walk from the river by Magdalen Bridge and nestled in the Wheelhouse at St Clements.
Oxford web design & development
We mix design flair and development expertise with solid business strategy to provide you with the best online presence possible. This means we get to know your organisation, inside and out and how it interacts with your customers. The web is an interactive tool, not a poster board so we want your web presence to help you make money and run efficiently. We then develop the tools, and processes to achieve exactly that.
Our websites are a source of revenue generation and cost savings for our clients. All too often this is not the case with other web design agencies. That is why we are different, and why we invite our Oxford website design clients to Be Different.
Strategic business approach for websites
We start by profiling your customers and the other stakeholders that the website needs to interact with. Next, we look at what they want, and how your organisation can meet that need. Then we research the language that customers use to interact with you and how this might be different from your own internal business terms. Then we map transactions as a series of key interactions and look at how to implement this in a website.
The next stage is to visualise this model as a content plan and add the site architecture to deliver it efficiently and logically. It is only when we have this detail agreed that we consider how to deliver it for you. Not every web design agency in Oxford places the business goals first, but we think it is essential.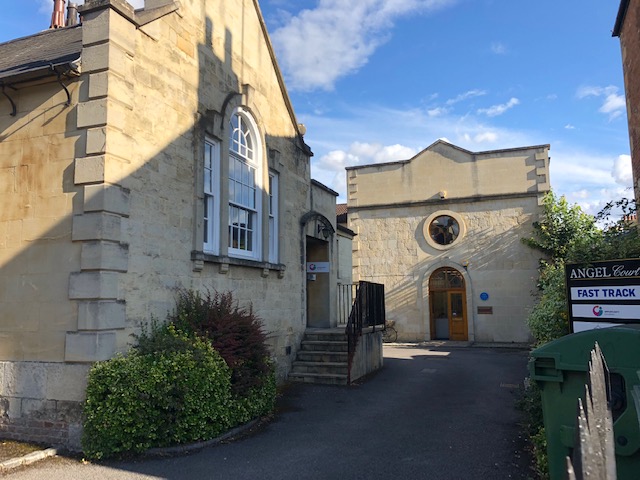 Technical web development skill
We find the right technical solution that matches your business requirements and budget. There are a lot of different web technologies out there. We focus on a suite that is scalable with each suited to different circumstances. They collectively mean we can take on different projects from the smallest right up to the very largest. The technologies we focus on are:
WordPress development
Drupal Development
Umbraco development
Each provides a rich development environment to create responsive websites that interact with your customers. They are backed up by robust and secure hosting solutions that are designed to provide bullet proof security systems against hack attacks. We think we provide the most secure systems of any web design agency in Oxford.
Creative web design flair
We believe that form follows function and that nothing is truly beautiful unless it also delivers benefit to those who interact with it. Our design skills place this maxim at the heart of everything we do and we strive for beauty in usable design.
We work with your existing identity guidelines and learn your company ethos to create a visual representation of your business online. We therefore look at how the design can help and encourage your visitors to interact with you across all the different devices that they might use. Whether your customer is using the latest mobile device, a tablet, laptop, television or a desktop computer we craft an experience that makes interacting with you online a pleasant and intuitive process.
All our designs are responsive and Mobile first for consumer sites. Our business to business clients often require that laptop and desktop computers are the primary target. We therefore accommodate all requirements based on the data analysis available.
We therefore look to provide the best design service possible of any creative web design agency in Oxford. To acheive this we treat every client as an individual.
A web design agency in Oxford with wider reach
Our web development team are part of the wider Be Different network. This includes offices in Central London and Surrey in Purley. We provide each member of our team a choice where they want to be based. This is to promote the best Work/Life balance we can. It is increasingly the case that members of our team who have lived and experienced Oxford would rather remain here than commute into London every day. It means we have a steady supply of top drawer talent. Our clients have access to a happy industrious comitted and hard working team.
Please fill in the form below to discuss how we can help your next website be the one which makes your business fully web enabled.